Welcome

We are an open community striving for inclusiveness rather than exclusiveness. We are not bound by any specific credo or set of beliefs, but we highly value individual rights, personal freedoms and ecological/social responsibilities at both the secular and spiritual levels. We are diverse members of one human family.
Spring Native Plant Sale
May 3rd and 4th & 10th and 11th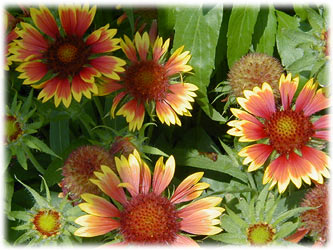 Join us this May for our Spring Native Plant Sale. There will be over 70 varieties in 900+ pots priced from $4 - $10.
For more information and to view our catalog please click »» here
Second Sunday Concert Series - Around the World in Trio
Sunday April 13, 2014

Violinist Inna Eyzerovich, clarinetist Deborah Andrus, and pianist Martha Schrempel will perform a diverse program of trios from around the world written for violin, clarinet and piano, including the delightful five-movement suite from Igor Stravinsky's "The Soldier's Tale", and works from Armenian composer Alexander Arutiunian and German composer Max Bruch.
Please visit our web page »» here for more details or to order tickets.
2013 Service Auction: Pennsylvania Dutch
Click here for Service Auction results.

Coming Events
via Google Calendar
Read more about...
Widget courtesy of Amazon
Make your Amazon purchases using this link to contribute a portion of your purchase price to The UUCLV